The 2022 Winter Olympics venues in Beijing and Zhangjiakou still experienced serious air pollution episodes in December and January, before the opening of the Games in early February. The environmental ministry said it would take measures to ensure good air quality during the event. With factories, transport and businesses closing down for the Chinese New Year holiday, air pollutant emissions fell steeply at the end of January, and production restrictions are likely to keep emissions low until the end of the Olympics.
Our tracker uses a machine-learning model to predict air quality under "normal" conditions, without the influence of the new year holiday and production restrictions, and compares that prediction to the measured pollution level. This "anomaly" shows the effect of short-term changes in emissions, with a negative anomaly indicating a drop in emissions.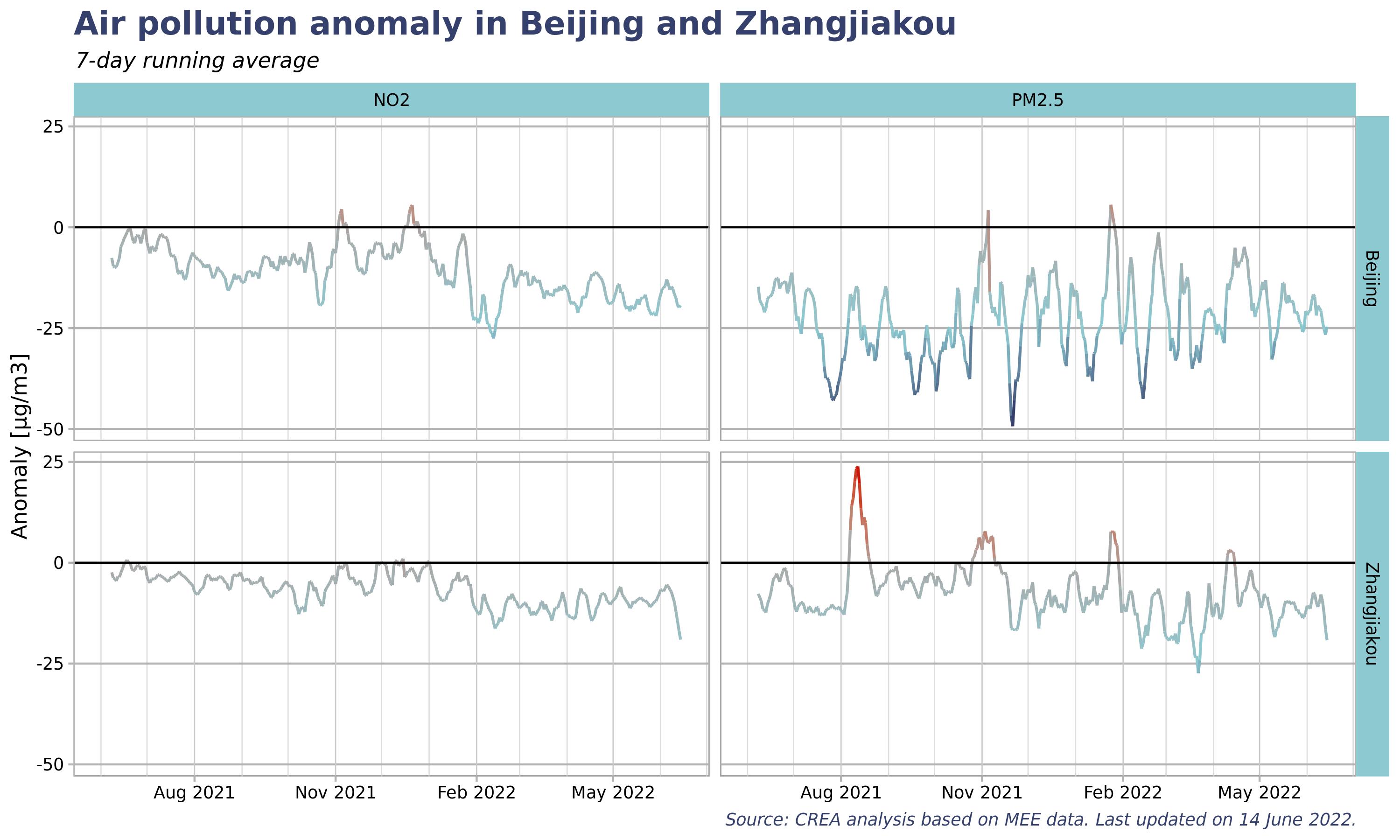 Winter targets tracker
These real-time progress trackers use data from China's official air quality monitoring stations to show which priority regions are on track to meet their air quality targets for the autumn-winter action plan period from October 2021 to March 2022.