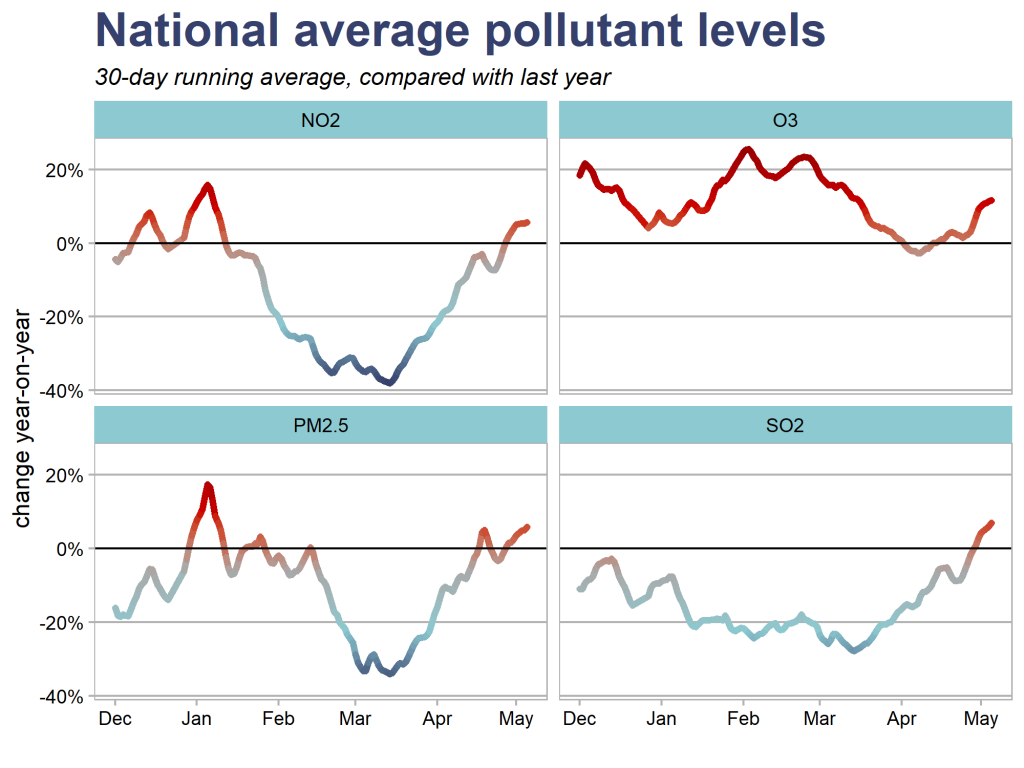 Levels of health-harming air pollutants in China have exceeded concentrations at the same time last year in the past 30 days, for the first time since the start of the COVID-19 crisis. This includes PM2.5, NO2, SO2 and ozone. Air pollutant levels plummeted during the national lockdown in February, bottomed out in early March and have now overshot their pre-crisis levels.
The rebound appears to be driven by industrial emissions, as the pollution levels in the largest cities, Beijing and Shanghai, are still trailing below last year. More broadly, pollution levels tended to increase more in areas where coal-burning is a larger source of pollution. Ozone levels are close to the record level of 2018.
Read the full briefing.
Follow China's air quality post-lockdown on our real-time tracker.